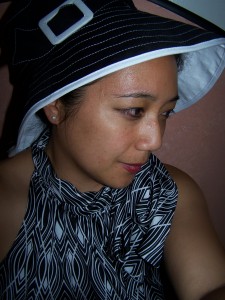 Mary Grace is a wordsmith based in Chicago who has written internationally for television, magazines, books, journals, and children's education. From stories of sea-faring and womanhood to deliciously cold prairie treks in 18 degree Midwestern  weather, her writing explores her twin passions: Filipino culture and the wonders of nature. The unique and the universal.
Over the last 15 years, Mary Grace has been devoted to bringing nature stories and Filipino-based fiction out into communities. She has worked with people from many different walks of life and backgrounds united in a common love of stories, creativity, and reading. Through her writing, Mary Grace hopes to connect people to the wonders of nature.
She is active with: Kandila, a four-woman writers & artists collective devoted to Asian American arts, global consciousness, and peace. Families of Asian American Students (FAASt) where she developed the reading series "Talk Story: Asian American Children's Stories for Everyone." The Step-Ins Book Project. The Historical Novel Society. And Story Studio Chicago.
Mabuhay means live. Live powerfully, live lovingly.
---
WRITING CREDITS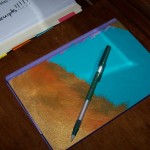 Television
The Know Your Heritage Show. CBS and Central City Productions. Two seasons.
Fiction, Poetry, & Essays
Honoring Our Ancestors. Essay, spiritual writing. Our Own Voice. Special issue on babaylans (Filipino shamans) edited by Leny Mendoza Strobel and Aileen Ibardaloza-Cassinetto. Literary ezine of the Filipino diaspora. August 2010.
Shiny Black Boots. YA short story. Growing Up Filipino, Volume 2. Editor Cecilia Brainard. PAHL and Anvil Press. 2010.
The Fullness of Time. Creative nonfiction, essay. Finding God. Editors Cecilia Brainard & Marily Orosa. Anvil Press. 2009.
Secret Doors. Essay. Uptown Writers Space feature for May 2008.
Windsong. Short story. Amerasia Journal.
Isang anak Sa Pamilya. Poem. Pacific Ties.
Magazine Articles – Samples

Promise on the Prairie. Feature article. Sierra Magazine.
Sounds in the Darkness. Cover story. Chicago Wilderness Magazine.
Ralph Frese: Urban Voyageur. Feature article. Chicago Wilderness Magazine.
New Roots: From the Golden State to the Prairie State. Essay. Chicago Wilderness Magazine.
Children's Education
Hands and Faces. Poem. Celebrate English! Coursebook. Pearson Education, Asia.
People of the Rainforest. Script for children's educational video. ERI Communications & Schlessinger Productions.
---
READINGS & PANELS
The Chicago Children's Museum. The Flipside of Culture performances at U.C. Berkeley. Pangarap, Filipino American Literature Forum through U.C.L.A.'s Asian American Studies Department. The Uptown Writers Space.
---
CURRENT WRITING PROJECTS

Fiction. A historical novel set in the sixteenth-century Philippines.
---
Available at Amazon.com & PALH
Click on the anthologies for more info.