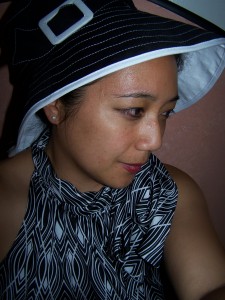 Mary Grace has written for television and children's education in such venues as CBS, Pearson Education Asia, and Schlessinger and for conservation magazines such as Sierra and Chicago Wilderness. Her fiction has appeared in Growing Up Filipino II, Our Own Voice, and The Oak Parker and her essays have appeared in various anthologies. She is part of Calypso Moon Studio in the Oak Park Arts District out of which she runs her children's creative writing workshops, Taleblazers. Mary Grace is a member of the N.V.M. and Narita Gonzalez Writers Group, the Historical Novel Society, and the artist-writers collectives New Moon Mondays and Kandila. She has served on the board of the Oak Park Arts District and was a local network rep for the Society of Children's Book Writers and Illustrators.
---
PUBLICATIONS & OTHER WORKS

Short Stories

"The Community Builder". Oak Parker Magazine. Awarded First Place in the Oak Parker Short Fiction Contest. Spring 2015.
"Shiny Black Boots". YA. Growing Up Filipino, Volume 2. Editor Cecilia Brainard. PAHL and Anvil Press. 2010.
Poetry
"Mountain Beauty". Elephant Journal. 2015.
"Ted Stone Morning". City of Big Shoulders: An Anthology of Chicago Poetry. Ryan G. Van Cleave, Editor. University of Iowa Press. 2012.
Essays
Honoring Our Ancestors. Essay, spiritual writing. Our Own Voice. Special issue on babaylans (Filipino shamans) edited by Leny Mendoza Strobel and Aileen Ibardaloza-Cassinetto. Literary ezine of the Filipino diaspora. August 2010.
"The Fullness of Time". Creative nonfiction. Finding God. Cecilia Brainard & Marily Orosa, Editors. Anvil Press. 2009.
Magazine Articles
"Promise on the Prairie." Feature article. Sierra Magazine. 2009.
Conservation features and profiles for Chicago Wilderness Magazine. 2007-2008.

Television, Performances, & Readings

"The Lamentation of Miss Nellie". Historical fiction, narration for the Edgar Allen Poe Halloween Show. Commissioned by the Pleasant Home Foundation. Historic Pleasant Home. Running Fall 2016.
"Community Building". Stage adaptation of my short story. Performed at Beyond the Frame: Multimedia Event. Open Door Theater. August 2015.
"The Balak of Hawk and Kaliso". Lyons and Typers event. The Uptown Writers Space. 2009.
The Know Your Heritage Show. CBS and Central City Productions. Researcher and writer. 2001 & 2002 seasons.
"Jun and the Magnificent Moonbeam Supreme". The Chicago Children's Museum. Philippine Bayanihan Exhibit. 2000.
Children's Education
"Hands and Faces." Poem. Celebrate English! Coursebook. Pearson Education, Asia. 2002.
"People of the Rainforest." Script writer for children's educational video. ERI Communications & Schlessinger Productions. 1996.
---
CURRENTLY

A novel. A sixteenth-century Philippine shaman tells epic tales to save her sisterhood from execution after the invasion of Ferdinand Magellan's armada.
Teaching. Taleblazers, Creative Writing Workshops for Kids at Calypso Moon Studio.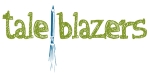 ---
Available at Amazon.com & PALH