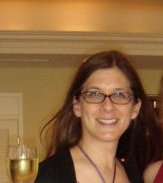 I don't have any long history with Val, but I am happy to add my admiration and congratulations, too! Just a few months ago, actually, I was in there asking her about some particular dance rhythm.  How can some novice like me today understand the popular dance rhythms of the early rock-n-roll era…  She told me some fabulous history of her parents dancing on a bistro tabletop.  "They just knew" what dance it was.  "You could feel it and hear it.  Not like today."  Righty-o, Val.  Right you are, like usual!
LOVE HER!!!!!!!!!!!!!!!!!!!!!!
Fantastic asset to the Arts District.  We are so lucky to have her depth of knowledge, passion, and bright ideas!
Hope all the Val-a-palooza goes great (I'll be out of town, alas).
Mariannell